We'll be back soon! ⚠️
Sorry for the inconvenience. We're performing some maintenance at the moment. We'll be back up shortly!
If you need to add more info to the Excel file you were looking for please wait until it is online again. A backup of the file was made the 06/04/2022 at 09:56 A.M (GMT+1, Madrid). All the information is being transferred and organized in another file that will be online as soon as possible. All updates will be written in this page as work progresses.
Thank you for your patience 😀
Updates:
(06/04/2022 || 09:56 AM GMT+1): The file "AERIAL_CORE_Dissemination.xlsx" has been downloaded, meaning that all changes will be made in a local copy. If you still have the link to that online Excel please don't use it, as new entries will need to be remade in the new Excel, so it will be double the work.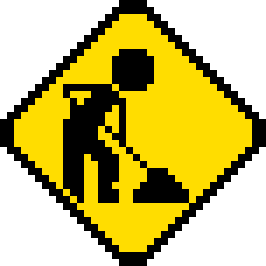 — The Aerial-Core Team